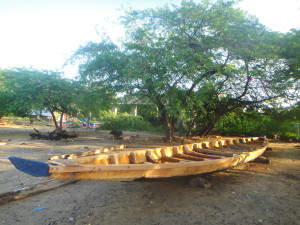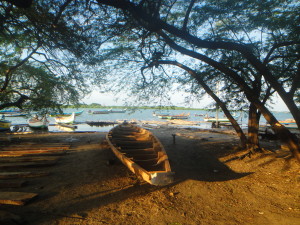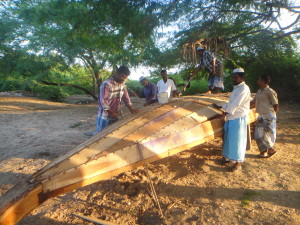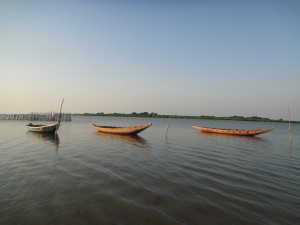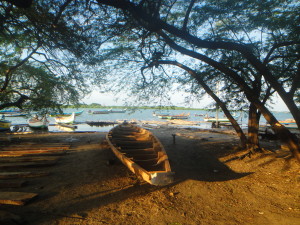 It was a double whammy for about three hundred families of Jamilabad, a tiny village in Pulicat, when Tsunami waves hit Tamil Nadu coast on December 2004. The giant waves could not do much damage here, but it was the rehabilitation process that hit them most routing them from their traditional business of boat making. Until then, this village was an exclusive place for producing traditional boats called natupadakam. Thousands of fishermen form nearly 50 villages around the lake depended this village for procuring fishing boats for decades.
"The damage done by the fiber boats was more devastating than the giant tsunami waves could do. We lost our traditional profession we have been practicing for many generations,"said 56-year-old Masthan Sha, one of the oldest boat maker in Jamilabad.
According to some statistics, the village produced 340 boats between 2000 and 2004. But the number came down to 45 between 2005 and 2010.
We had almost re-built our life after we were replaced form Thonirev (place for boat making) on the Andhra boarder when Sriharikota rocket launching centre was developed in 1982. But the onslaught of fiber boats shattered all our dreams about the future, Masthan said.
Two years after the first displacement they were again pushed to the eastern side of lake close to the Pulicat village as part of safety measures.
The then government under MGR promised us compensation and land for re-settlement. But we were given some marsh near the lake which was uninhabitable and we refused to settle there, Masthan Sha recounted the days of re settlement. We were given Rs 1,100 per acre as compensation and promised jobs, that never came. Many of them still fighting cases in Madras high court for a decent compensation.
"Before tsunami, nobody used fiber boats here and we had good business. But fiber boats were cheaper and durable. Now very few people use traditional boats," said Sheik Dawood, another boat maker.
Due to lack of demand and high cost of materials no one prefers wooden boats now. Earlier we could make a traditional boat with Rs 30,000 to 40,000, and now it coasts around 1.2 lakh. In 2010, the village didn't get even a single order from the fishermen, he said.
"Our traditional craftsmanship is on the verge of extinction. I belong to the third generation in a family of boat makers. I don't know any other profession and the coming generation can't rely on this profession now," said 35-year-old Shahul Hameed, who is about finish his work on a new boat.
It will take at least a month for four labourers to complete a boat with 50ft length. A traditional boat can carry about three tones of weight and can be used for 15 years with proper maintenance.
Wood, nails and traditionally made gum are the main ingredients for building a boat. The construction is completely based on craftsmanship and no machinery involved in the making. The villagers claim that they received the craft from Arabs who had close trade links with Pulicat in 15 and 16 century.
"Increasing pollution has affected the yield of fish from the lake and our traditional business has almost lost. We have no option but look out for other jobs" said Ashiq, who works as a sales executive in private company in Chennai.
Tags:
Boat making
,
tradtional artisans