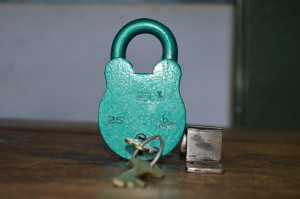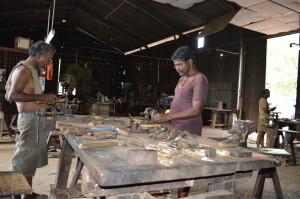 A cooperative society for traditional lock makers in Nallampatty was set up in 1959 and over the years it remained as a lifeline for many craftsmen in the village. But the onslaught of mechanisation and rising cost of production have made the survival difficult. This is the only one unit in the cooperative sector which provides safety locks for all government departments and establishments such as prisons, dams and government warehouses across the state.
In January this year, the society applied for geographic identification (GI) tag for its famous mango lock and it is expected that the unique product will get the recognition by the end of this year. "We have received an examination report from the Intellectual Property Rights authorities and we will submit our reply on Monday (June 17). It may take four to five months for the authorities to take a final decision," said P Sanjay Gandhi, president of Intellectual Property Attorney Association, who filed the application on behalf of the society.
Dindigul locks are known for their precision lever mechanism. The shackles are meticulously designed and are hard to break and it is a unique product of the region, he said.
The society was a major relief for hundreds of craftsmen here as they received regular work and decent remuneration for their product under the society. But over the years the number of workers registered under the society has come down drastically. "District Industrial Cooperative society (DICO) was formed in 1959 with 106 members. Presently there are only 12 regular employees working here," said V Shenbagarayan, industrial cooperative officer and secretary of the unit.
The private lock making industry is highly mechanised. But we rely on the skill of the craftsmen. The cost of production is also a major concern for us, he said. Since we are the sole provider for the government establishments we get regular orders from the various government departments and it keeps us going. "The GI recognition will be a boost to the traditional craft and we hope we will get it soon," he said.
"I worked under the society for 37 years and it was the best phase. Now I am receiving Rs 500 as pension from the government but it can hardly meet my expenses," said 70-year-old Ilamudiyan who still works as main craftsmen at a home unit in the village.
Tags:
DICO
,
GI tag
,
mango locks
,
Sanjay Gandhi