While documenting the oral traditions of Ramayana in Wayanad, Azeez Tharuvana, an assistant professor at Farook College in Kozhikode, asked one of his sources, "have you heard of Valmiki", a question that would appear naive and provocative in any other context."No. Maybe, he lives on the other side of the hill," the man replied nonchalantly .
It reveals the distinctive and independent nature of the Wayanadan Ramayana, what with different narratives prevail among various tribal communities. The painstaking research by Dr Azeez reiterates the plurality of the epic and assumes significance in the present context of the cry for homogenization of cultures.
Though born and brought up in a traditional Muslim family, for Azeez the Ramayana was not a distant epic but part of his everyday life as he grew up near hills, rivers, trees and caves where, according to Wayanadan Ramayana, the story unfolded centuries ago. "The landscape of Wayanad is littered with places and characters associ ated with the epic. There are more than 30 place names related to the Ra mayana and many folk stories I heard in my childhood were part of it," he says.
Sita Mount (where Sita lived after being abandoned by Rama) Kannaram Puzha (born from the tears of Sita), Althara (where Sita sat), Ashramam Kolli (Valmi ki's ashram), Jadayatta Kavu (where Sita was swallowed by the earth) Ambu Kuthi (Rama made markings with arrows during his search for Sita) and Pulpalli (where Rama rested) are some of the few places that come to his mind right away .
During the course of his research Azeez went through scores of Ramayanas, from Tulasidas's Ramacharitamanas to Ezuhthachan's Adhyathmaramayanam to T H Kunjuraman Nambiar's Mappila Ramayanam and many other versions across India and abroad. "Each of these texts varies in details and reflects the socio-cultural milieu where the story takes place. In most places it's a cultural text rather than a religious text," Azeez says.
In Adiya Ramayanam of Wayanad, Sita was not abducted by Ravana but fell in love with him and went to Lanka and Sita didn't know Rama's love for her till Lanka was destroyed by Hanuman. In Chetti Ramayanam, only Lava was born to Sita while Kusa was created by Valmiki from kusa grass.
The influence of socio-cultural settings was not limited to Wayanadan Ramayanam alone. Different Ramayanas are popular in many south-east Asian countries like Thailand, Philippines, Myanmar, Tibet and even in Muslim-populated countries like Indonesia and Malaysia. In many of these versions, the influence of Buddhism and Islam is evident."Ramayana can rightly be called an Asian epic and the plurality of the text opens new vistas for further studies on the epic," Azeez says.
Ramayanakakavina and Hikkayath Serirama are the two most popular Ramayana texts in Indonesia.  In Malaysia the text is known as Hikkayath Yudha. While Ramakiyena of Thailand concludes as a comedy,  Maharadhyalavana of Philippines doesn't include story of Lav and Kus but Gabriel, Adam and Allah come as characters in the story.
There are also Buddhist (Dasaratha Jatakam) Jainist (Paumachriyam) versions of Ramayanams deeply influenced by these religions. Interestingly we can read a feminist version of the text in Chandramathi Ramayanam of Bengal which gives more importance to Sita and her predicaments.
Curiously, Azeez couldn't find any Ramayana tradition among Muslims of Wayanad but Mappila Ramayanam bears a strong imprint of the Muslim culture of north Malabar.Written as a long poem with over 700 verses, the language is rich with symbols and images from the life of Muslims in north Malabar.
The story begins with a chance meeting between Beevi Surpanakha and Rama. Surpanakha, who recognizes the lady with Rama as Sita his wife, proposes to Rama saying, "Men can have four or five wivesBut that is not the case with womenThis is the sharia law." But correcting Surpankha, Rama explains the sharia law saying, "For a man, there is a womanAnd for a woman, there is a manThis is the law in the sharia."
And he proposes his brother Lakshmana to Surpanakha, "Why should I have several women? My handsome younger brother needs a wife He will certainly like youWith your seducing buxom looks, comely ears, and shapely legs."
The conversation between Rama and Surpanakha is in typical Malabar dialect and replete with images and expressions alluding to the Muslim way of life such as kozhi biriyani, beevi, bapanadu, kosalanadu, tappu, sharia, sulthan mayyathayi. Mappila Ramayanam is one of the finest examples of reproducing Ramayana in a completely different socio-cultural setting and enriching the text with local flavours, says Azeez. About 50 years ago, another Muslim scholar compiled Naveena Ramayanam in Arabi-Malayalam.
The plurality of Ramayana has been established by the likes of Camille Bulcke, A K Ramanujan, Paula Richman and Romila Thapar. The Wayanadan Ramayanam is one more significant addition to this genre. "Attempts to reduce the epic to one single tradition negate the existence of other texts and `tellings' of the epic. Many of our little traditions have disappeared after being assimilated by dominant groups and traditions. The collection of oral Ramayanas is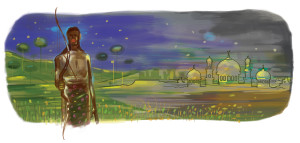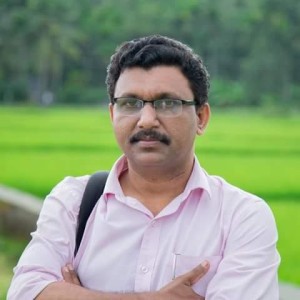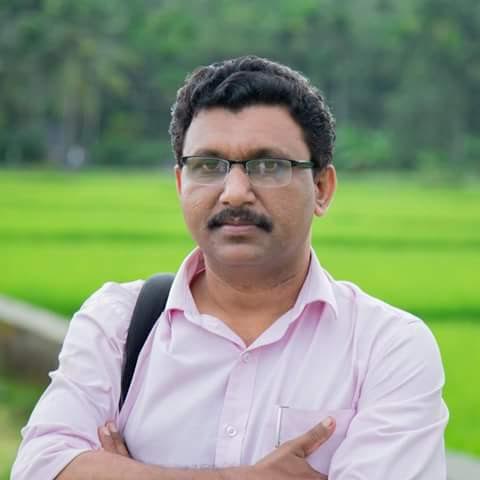 part of resisting the colonizing threats against our rich folklore and tradition," Azeez says.
http://epaperbeta.timesofindia.com/index.aspx?EID=31811&dt=20160319
Tags:
Mappila Ramayanam
,
Rama
,
Ramayana
,
Sita
,
Wayanad
,
Wayanadan Ramayanam