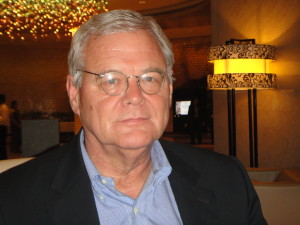 The Netherlands ambassador Bob Hiensch visited Pulicat, a home to ruins of a Dutch settlement dating back to 17th century, where his govt is planning a restoration project. Pulicat became the headquarters of Dutch government on the Coramandel coast in 1616. Since then, for more than seven decades, Pulicat was a major port city till the headquarters was shifted to Nagapattinam in1689, following threat from the advancing Mughal army to south under Aurangzeb.
The Dutch had also a strong presence on the Malabar Coast. They had 11 military outposts on Malabar Coast alone and virtually controlled the foreign trade till they were driven out by the British in 1795. It was on the Malabar Coast, for the first time, a colonial army was defeated by an organised Asian power. In the battle of Colachel, Duch navy under Eustachius de Lannoy was defeated by Travancore army led by Marthandavarma, sealing the fate Dutch power in India. Now, the Netherlands government is funding a project which plans to restore the Dutch heritage site there.
The ambassador speaks with Hussain Kodinhi on the colonial legacy of Indo-Dutch relations and the importance that his government accords to Dutch sites, including forts and cemeteries, in India:
You visited Pulicat, which was once the seat of Dutch power in India. Will the Netherlands government involve in the conservation of the heritage site?
Pulicat was a major trading centre of Dutch East India Company and we are very interested in preserving this historical site. Apart from the cemetery, other historical structures related to the Dutch, including the Fort Geldria, the Governor's House and the old cemetery are not preserved. During my visit to Pulicat, I met the local MLA and he has offered all help. The role of local population is very important in preserving and maintaining these heritage places. Talks are in the final stage to bring the neglected historical places under the local body. I am very optimistic about the development. The Dutch government will provide financial help and expertise to protect the Dutch heritage in Pulicat and promote it as a tourist place. We are also planning a museum and an educational project in Pulicat.
How much of the colonial legacy is a part of today's Indo-Dutch ties?
Our rich cultural heritage in India is a major tool for promoting relationship with this country. We are keen on preserving these heritage sites. Indian embassy in Netherlands has set up a tourism cell to promote tourism to these places.
The Dutch government is collaborating with the Kerala government on a project for the restoration of the ancient port of Muziris in Kochi. There are many archaeological structures under water, particularly in Pulicat, Mahabalipuram and Nagapattinam. These places can be developed into places for underwater tourism. If Tamil Nadu government seeks any help to recover them we are ready offer our expertise. Since we are a country lying below sea level we have a lot of expertise in this field.
Cultural interactive programmes are major initiative aiming at fostering our relationship with India. As part of our Heritage Day programme an Indo-Dutch gathering has been scheduled on April 12 in Kochi, a place we had strong historical connections. Experts from both countries will participate in this gathering. One such gathering was held in Hague in last year.
How serious is Indology studies in the Netherlands?
Indo- Dutch studies are given much importance in universities in the Netherlands. University of Leiden, the oldest university in our country, has a special chair for contemporary Indian studies. The university also offers specific courses in Indian art and literature. Scholarships are available for Indian students to pursue studies there. The university has produced many prominent indologists in the past. Prince Claus chair in Utrecht University also focuses on Indo-Dutch studies. A chair for India studies has been established at University of Amsterdam also. The Kern Institute Library is an important research library on Indology in the Netherlands.
During your earlier trip you had visited Sadras, another Dutch fort in Tamil Nadu. What's your recollection of the place?
It is always a nice experience visiting places where my ancestors left their footprint. In both these places, the Dutch had a strong presence and even after 400 years, many of these structures are intact telling their architectural and engineering expertise. It makes me proud of my country and its contribution to Indian culture and history. One thing I am sure, Dutch cemeteries are better preserved in India than in the Netherlands.
Could you spell out the nature of relations between India and the Netherlands today?
Our relationship with India during colonial period was a mixture of trade and conflict. But after India's independence, we have had an extremely positive and flourishing relationship with India, mainly in trade and cultural exchange. People of Indian origin in the Netherlands are making a strong presence in our public life. We have 130 Indian companies operating in the Netherlands and many of the famous Dutch companies have been operating in India for several decades. During the last one month, we have opened four Dutch factories in India, including one in Chennai. Since both countries have strong working democracies our relationship is completely conflict free.