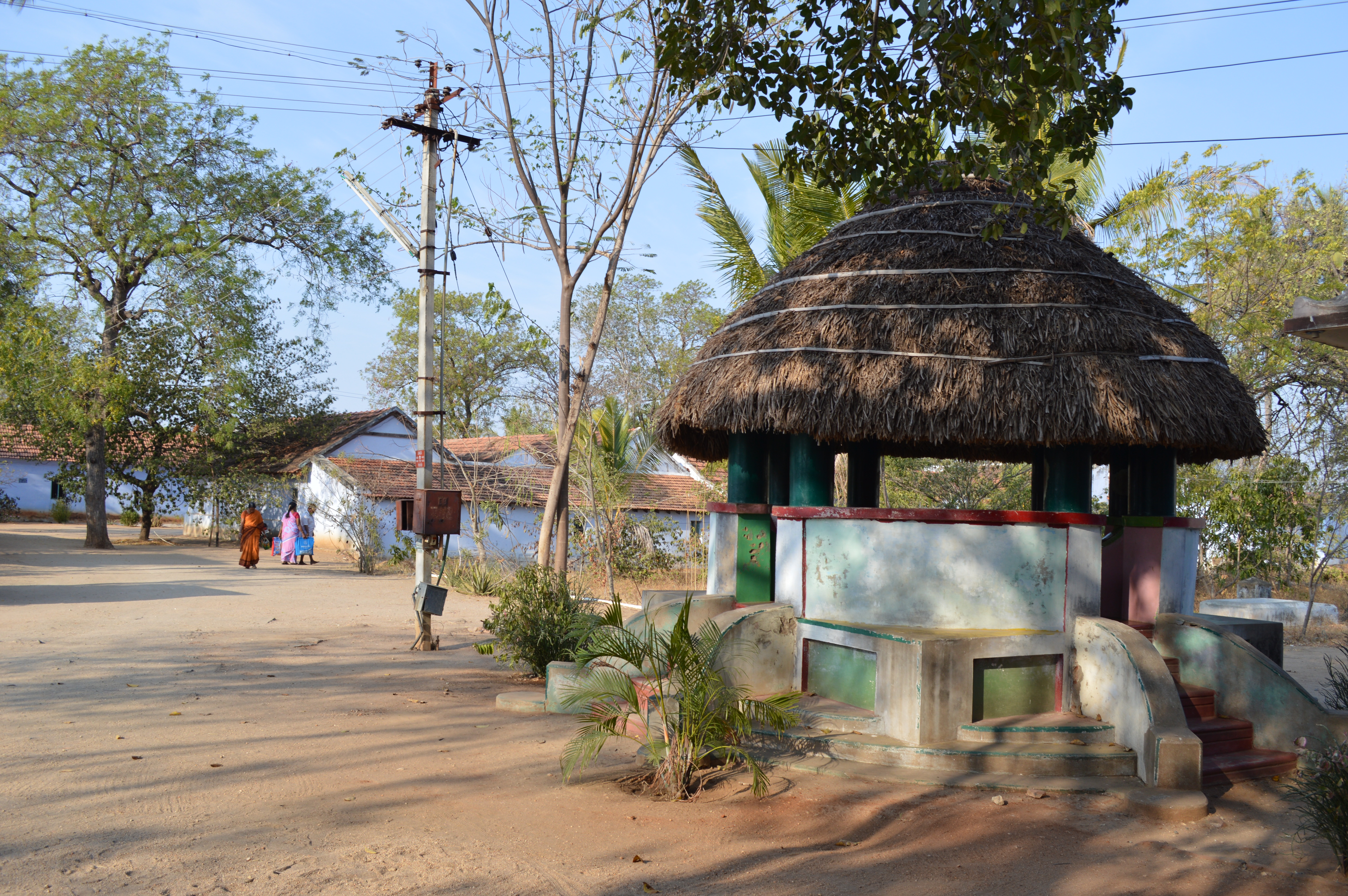 Namakkal: Eighty nine years ago on March 21, before leaving the ashram in Tiruchengode after his first visit Gandhi wrote in visitor's book, "Arrived evening 19.3.25 to visit and be acquainted with inmates, stayed in a parnakudi specially erected and passed two happy days." The parnakudi (shelter) remains unchanged till date but from a centre of anti-colonial struggle spearheaded by Gandhi's close associate Rajagopalachari, the ashram has grown into an institution deeply rooted in Gandhian values sustaining a rural economy utilising locally available resources and manpower. The consistent effort by the ashram was finally reward in 2013 when the ashram was awarded as the best khadi institution in south by the government of India.
"Today the ashram gives regular employment to 116 workers and more than 1,000 artisans who make various products under the guidance of the ashram," said S Aravamudhan, vice-president of ashram, who joined the institution in 1963.
Since the beginning the ashram tried to practice Gandhian ideas of village economy rather than simply preaching it. When Rajaji started the ashram in 1925, his firs focus was to give employment to rural women by providing them cotton yarn. He wanted to prevent migration of rural folk to Ceylon due to continuous failure of agriculture in their drought prone villages. Even now, our major product is cotton yarn and cloths and most of our artisans are poor rural women from surrounding villages, he said.
Even today, apart from the yarn producing centres, ashram provides raw cotton at the door steps of rural women. The processed yarn then will be collected and given to weavers at the ashram for making cotton products. "For the past 15 years I have been supported by ashram by providing cotton at my door step. I am unable to go out and I get extra payment considering my disability," said 30-year-old Vijayaraini, who is paralysed below her waist due to polio. There are several artisans who are suffering from various disabilities who get support from the ashram and as a policy they will be paid extra compared to the normal person.
Today the ashram produces a range of products from furniture to cotton saris to toilet and herbal products using locally available resources and training rural men and women. "Though our reach is limited we have managed to keep our market all these years despite heavy competition from machine made products and brands," said A Ibrahim, who work with sales department at the ashram for the last 37 years.
From a humble beginning, volume of business under the ashram has grown tremendously over the years. While the sale of khadi products alone fetched 3.85 lakhs in 2006-2007 it reached 6.92 lakh in 2012-2013. While total volume of business was 7.91 crore in 2006-2007 it reached 11.97 crore in 2012-2013, Aravamudhan said.
The ashram was set up in 1925 in a four acre plot donated by Rathna Sabhapathy Gounder, a rich land lord in the locality and 24 acres were later added to the ashram as the activities of ashram expanded to various entrepreneurial activities.
"The concept of self help groups (SHG) was evolved very recently. But the same concept was practiced under the ashram since the beginning. To great extent the ashram could alleviate property in the surrounding villages and stop migration of villagers," said Dr R Ganga, a retired college professor who did her PhD on the socio-economic contribution of Gandhi ashram in Tiruchengode.
Tags:
artisans
,
Gandhi
,
khadi
,
Rajaji
,
Rural economy
,
Tiruchengode Gandhi Ashram