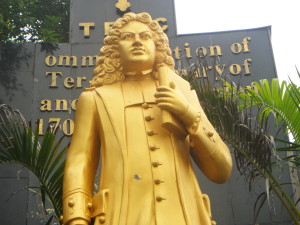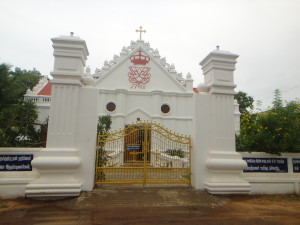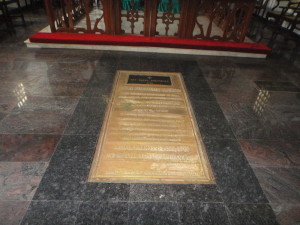 One of the lasting contributions of Danish settlers would be the introduction of printing press in India and it all began in this tiny village of Tranqubar. Apart from trade, a large group of Christian missionaries had settled in Tranquebar and they became a major source of cultural interaction between the European settlers and natives of the land.
It was a Dutch Lutheran missionary, Bartholomew Ziegenbalg who spearheaded the printing revolution by producing several Tamil texts from here. By his effort, the first Tamil translation of the New Testament was printed in Tranquebar in 1715 and it was the first translation of the Bible in any Indian language.
Experts say Tamil was not only the first Indian language but also the first non-European language to see print in Guttenberg tradition.
It is believed that when he set out to India, on board of the ship Princess Sophia Hedwigh, casting of lots gave Tamil to Ziegenbalg and Portuguese to his colleague Grundler. Charged with a missionary zeal, he took pain to learn Tamil language and grammar with help of local kanakkupillais and translated several books which were originally written on palm leaves, to French language.
He also printed the first Tamil dictionary and calendar in Tranquebar. To meet the growing demand of printing he also set up a paper mill and even created casts of Tamil letters here.
"It is to the credit of Tranquebar press that, through a long and difficult process of trial and error, they could adapt the technology of Guttenberg movable type to Tamil language," said AR Venkatachelapathy, of MIDS who did research on printing history of Traquebar.
Even though the pages look inelegant, the domestication of Tamil orthography to the printed page effected by the Tranquebar press lasted for over a century, he said.
Ziegenbalg was the first protestant missionary to India and was first to give sermons in Tamil. After, an epoch-making life, he died at the age of 36 on February 23, 1719 and his grave is preserve at New Jerusalem Church here. His prayer hall and the old press building have also can be found inside a missionary school compound on Admiral Street.
Paying tributes to his contribution an impressive statue of Ziegenbalg has been unveiled recently on King's Street. Though the history began here, strangely there is no trace of printing industry in Tranquebar today.
Tags:
Christian missionary
,
Dutch
,
Liteature
,
Printing
,
Zeigenbalg