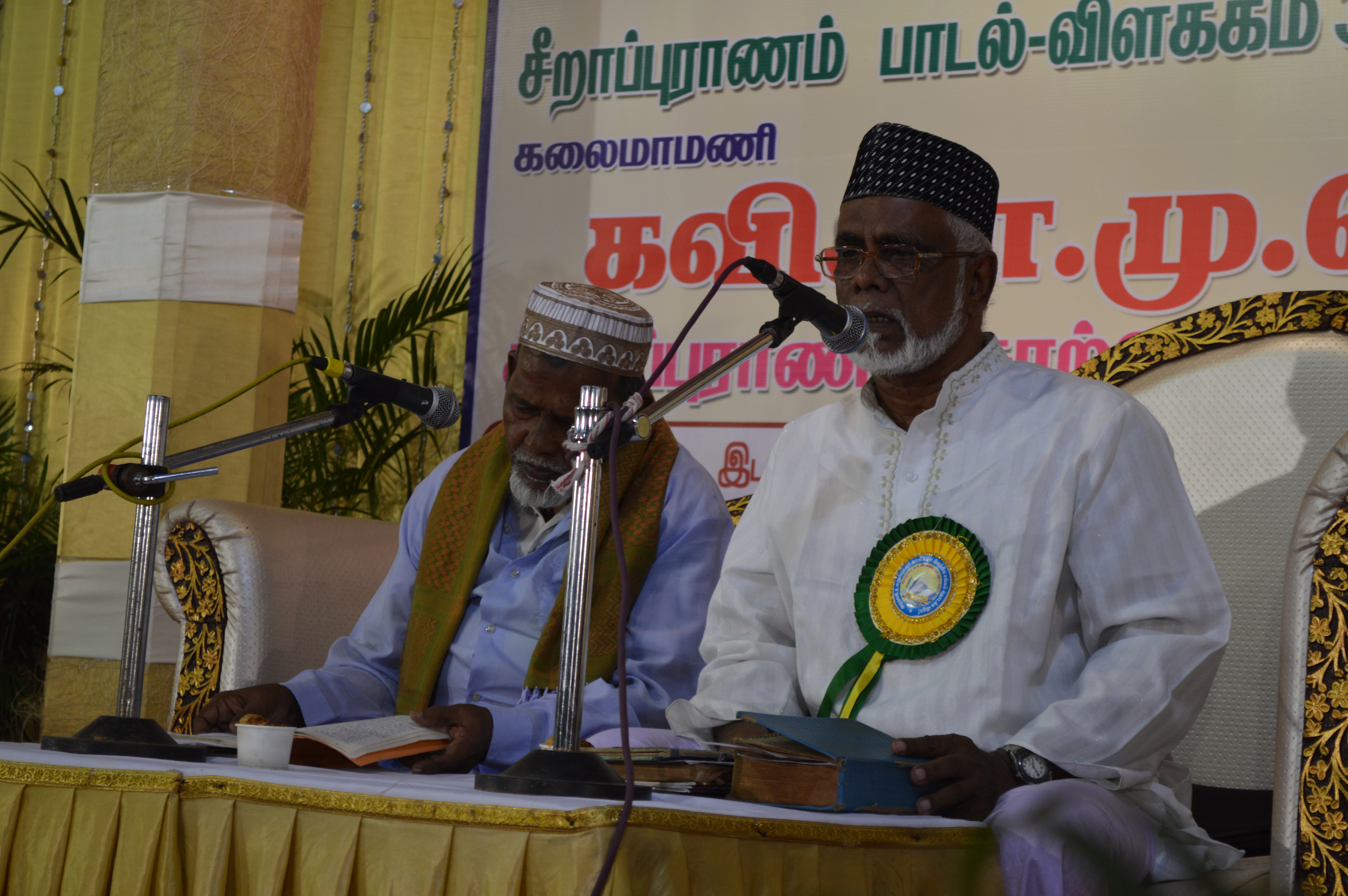 From a little kid who used to sing standing on a table to the pet name of 'seera-fame,' the journey of Aboobacker was quite long. For the past six decades, he has mesmerized people in every nook and corner of Tamil Nadu with his recital of Seera Puranam, the 17th century epic on the Prophet's life in Tamil by Umaru Pulavar. Soon.
At 77, Aboobacker fears that the tradition of reciting the puranam will die with him if it is not preserved. For more than 30 years, Aboobacker has done nothing but sing and popularize Seera Puranam. "But no one from the new generation has come forward to keep this tradition alive," he says. The epic contains 5,027 verses divided into three sections. Usually, the performance is limited to two or three hours wherein Aboobacker sings a section of the epic. However, he has sung the entire epic on stages in Trichy and Kambam over 20 days in the past. On an average, it takes about 40 to 50 hours to sing all the verses, he says.
Born in a traditional Muslim family from Thekke Kollangode in Thiruvananthapuram in 1937, Aboobacker started singing at the age of 12. A school dropout, he used to perform with the then popular singers including Ayisha Beegum, Ramla Beegum and Alappuzha Azees on stage. The turning point in his life was meeting Balai Mani Asan (Wappu Kannu), a famed musician of the time. For the next seven years, he learned Carnatic music under Asan and then studied Sanskrit under Sreedhara Bhattathiri in Thiruvananthapuram.
He came to Chennai in 1959 chasing the dream of singing in films. While doing odd jobs to eke out a living, he continued his musical journey singing at gatherings during Milad-ul-Nabi (birthday of Prophet Muhammad) and at temple festivals. During one such function in Parrys' in Chennai in 1976, he met renowned poet and freedom fighter Kavi Kamu Shareef and musician Avvai Natarajan. Impressed by his singing, Natarajan said, "Finally we got a person who can sing real uncorrupted Tamil," Aboobacker remembers.
Kamu Shareef called him home the next day. That encounter changed the course of his life yet again. "He advised me to give up my dream of singing in cinema and asked me to focus on reciting Seera Puranam. Since then, we have performed on innumerable stages, where I would sing the verses and he would explain their meaning," Aboobacker says. For the past few years, Kamal Moideen, a school teacher, plays the role of the interpreter during the recital.
What makes Aboobacker's recital unique is that he has set the verses in Carnatic ragas. So, we hear the historic events in the Prophet's life in many ragas including Kharaharapriya, Chakravakam, Kapi and Sindhu Bhairavi. In his mellifluous voice, he takes the listeners on a spiritual journey on the wings of Carnatic ragas.
Aboobacker is now planning to record his performance in digital form. "The classic text written in chaste Tamil is too hard to digest even for scholars, let alone the masses. The musical form, which is more popular among the public, will help to popularize the text among the youth," he says.
Tags:
Carnatic Music
,
Chaste Tamil
,
Epic Poem
,
Kumari Aboobacker
,
Prophet's birography
,
Seera Puranam