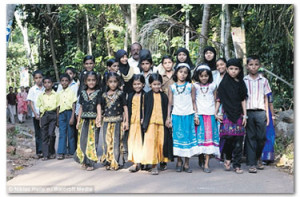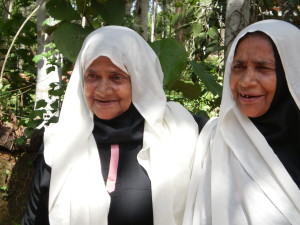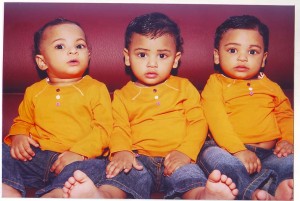 If you ask about cloning, people in this village may scratch their head. But when you see too many identical faces on the streets here, you will definitely scratch your head.
Hold on, they are not clones, they are monozygotic twins, an unusual phenomenon noticed in this village over the past few years.
Kodinhi, a remote village in Malappuram district in Kerala, with a population of about 20,000, has more than 300 pairs of twins and it is counting. The oldest living twins in the village are 70-year-old-old Pathutty and Kunhippathu and the latest is just a few month-old. Most of these twins are of same sex and too identical to differentiate, puzzling friends, teachers and even parents.
A survey conducted in 2008 found that of the 300 healthy deliveries in that year alone 15 pairs were born as twins. In the last three years alone, at least 24 pairs have been added to the list and every year the figure seems to be going up.
The village has an exclusive parent association for twins-Twins and Kin Association (TAKA)- and it is claimed to be the only such organization outside the United States.
A few years ago, a team of scientists from Centre for Cellular and Molecular Biology (CCMB), Hyderabad, visited the village and conducted a preliminary investigation but could not explain the mystery. Recently, an exclusive medical camp for twins was also organized in the village as part of unraveling the mystery.
The village, with a predominant Muslim population, has no climatic or geographical distinction from other parts of the state. While a good number of men folk are working in gulf countries, others depend on agriculture and trade. With good medical facilities available most of these deliveries take place in hospitals under medical supervision and twins have not shown any mental or physical complications. All of them are born healthy and lead normal life like any other children in the village.
Interestingly, women married off from this village and women from outside the village who are married to youths here have also given birth to twins. Couples from the village who lives in Arab countries have also got twins.
Despite the increasing number, medical fraternity is still unable to explain this genetic uniqueness and no scientific study has been conducted here so far.
"Though several groups promised to study the phenomenon, no official study has been conducted so far. Even after many reports, the government has not responded to this issue," said P Baskaran, president of TAKA.
"Getting a full genetic understanding of the phenomena will take many years. The implications of findings might have worldwide ramifications. So the study should be done professionally and seriously," said Paul Nelson, who produced a documentary about the village for National Geographic Channel.
Over the years, the village has got international exposure as leading media groups from across the world continue to visit the village to report the twin trouble. National Geographic Channel, BBC and CNN and newspapers like The Telegraph, The Independent and Daily Mirror have carried stories about the village. A random search on the internet will throw up numerous links leading to the stories about the village.
Tags:
double trouble
,
Genetics
,
Kodinhi
,
TAKA
,
Twins
,
Twins village